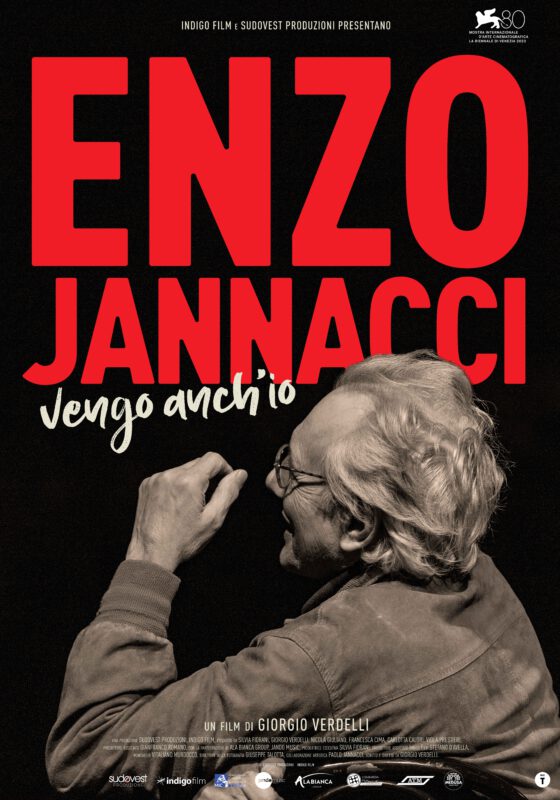 ENZO JANNACCI VENGO ANCH'IO
by Giorgio Verdelli
Documentaries
Production year

2023

Length

97' min.

Genre

Documentary

Release Date

11 september 2023
---
Synopsis
An immense and often unsettling talent, Enzo Jannacci navigated through many different genres because he himself was a 'genre'.
In Giorgio Verdelli's new film "ENZO JANNACCI VENGO ANCH'IO", to be released in cinemas on 11, 12 and 13 September, we immerse ourselves, on board an old tram, in an almost timeless Milan, to restore, thanks to extraordinary repertoire material, often unpublished, and prestigious testimonies from friends and colleagues, a portrait of what Paolo Conte has described as: "The greatest Italian singer-songwriter". His marked sensitivity, both artistic and human, has been translated over the years into a constant linguistic and musical invention that has allowed him to move masterfully between songwriting and cabaret, rock'n'roll and jazz, theatre and cinema.
Thanks to a skilful use of editing, Jannacci himself is the film's narrator. The topical moments, the collaborations with his friend Giorgio Gaber, with Dario Fo, the meeting with Cochi & Renato, but also the adventures on stages, theatres, cellars and that vocation as a doctor that perhaps he would have liked to follow more, are recounted in the first person, retrieving his words from a hitherto unpublished interview given in 2005 to Giorgio Verdelli himself.
There are many travelling companions who enrich the narrative with unknown anecdotes: from Diego Abatantuono to Cochi Ponzoni, Massimo Boldi and Nino Frassica, passing through the stories of colleagues such as Paolo Conte, Roberto Vecchioni and Paolo Rossi. The film also features the extraordinary testimony of Vasco Rossi. There is also the affectionate homage of J-Ax, the memories of Claudio Bisio, Dori Ghezzi, Dalia Gaberscik, Paolo Tomelleri, Gino & Michele, the photographer Guido Harari, his regular director Ranuccio Sodi and Fabio Treves, as well as the profound esteem of Francesco Gabbani, Valerio Lundini and Elio.
The most intimate and poignant account is that of his son Paolo in front of his father's piano. Paolo actively collaborated on the film, also producing a beautiful instrumental version of 'Vengo Anch'io' and one of 'Lettera da lontano', and made his personal archive available.
"ENZO JANNACCI VENGO ANCH'IO", produced by Sudovest Produzioni and Indigo Film, in association with Gianfranco Romano, with the participation of Ala Bianca Group and Jando Music, is a unique and passionate portrait that brings to light the thousand nuances of a legend who, ten years after his death, continues to surprise and fascinate with his unique, dazed and surreal style.
---
Crew
directed by GIORGIO VERDELLI
subject and screenplay GIORGIO VERDELLI
photography GIUSEPPE TALOTTA
editing VITALIANO MURDOCCO
produced by NICOLA GIULIANO
                          FRANCESCA CIMA
                          CARLOTTA CALORI
                          SILVIA FIORANI
executive producer SILVIA FIORANI
artistic collaboration PAOLO JANNACCI
produced  SUDOVEST PRODUCTIONS and INDIGO FILM
in association with GIANFRANCO ROMANO
with the participation of Ala Bianca Group, Jando Music
thanks to the collaboration of LOMBARDIA FILM COMM.
distributed by MEDUSA FILM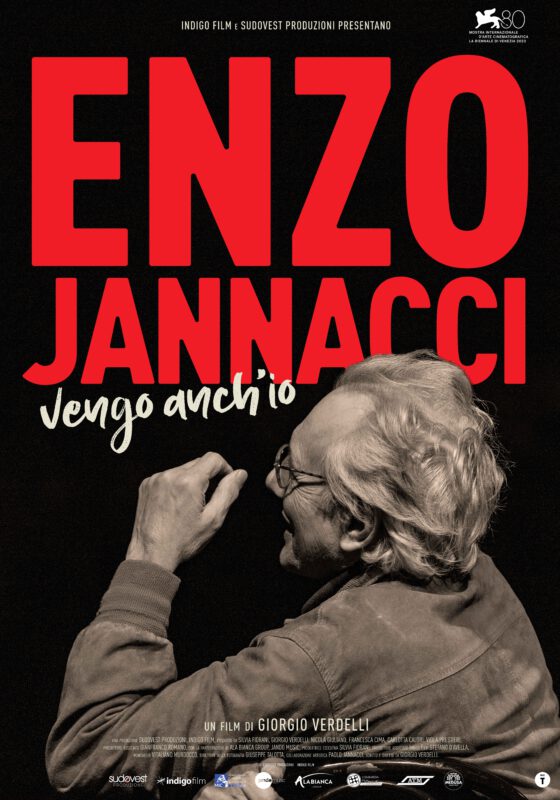 ---
Cast
Hanno partecipato
(in ordine di apparizione)

Roberto Vecchioni
Diego Abatantuono
Paolo Jannacci
Dalia Gaberscik
Vasco Rossi
Claudio Bisio
Massimo Boldi
Cochi Ponzoni
Elio
Dori Ghezzi
Paolo Tomelleri
Nino Frassica
Paolo Rossi
Francesco Guccini
Massimo Martelli
Gino & Michele
J-Ax
Fabio Treves
Paolo Conte
Valerio Lundini
Paolo Dal Bon
Ranuccio Sodi
Giorgio Vittadini
Francesco Gabbani
Guido Harari
---
Festivals
80° Venice Film Festival
Indigo
News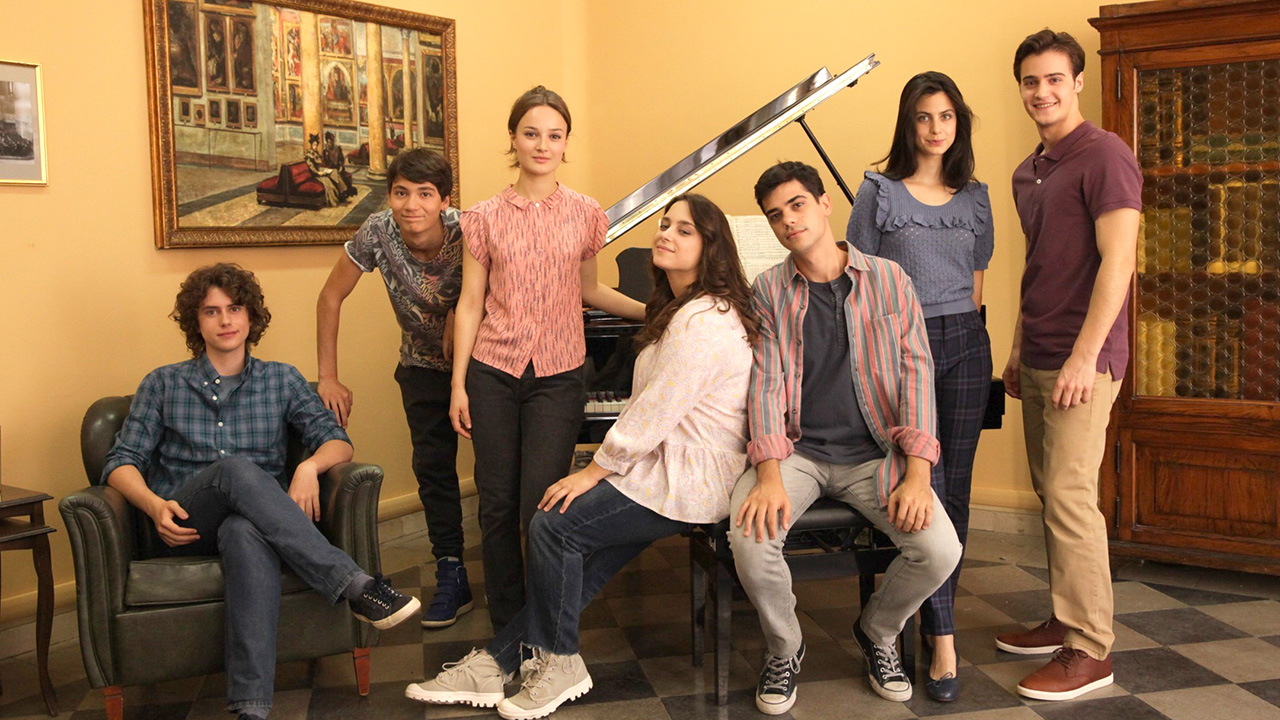 Sono in corso le riprese della seconda stagione della…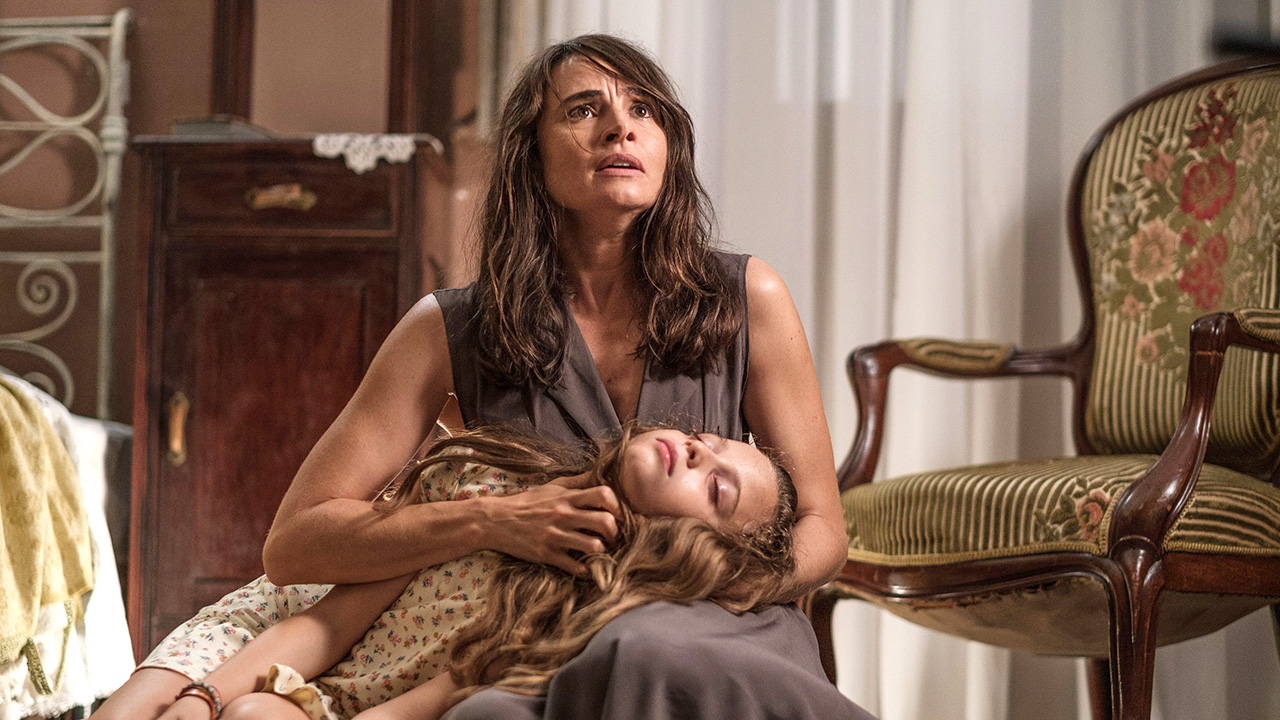 Dal 2 ottobre su Netflix sarà disponibile IL LEGAME,…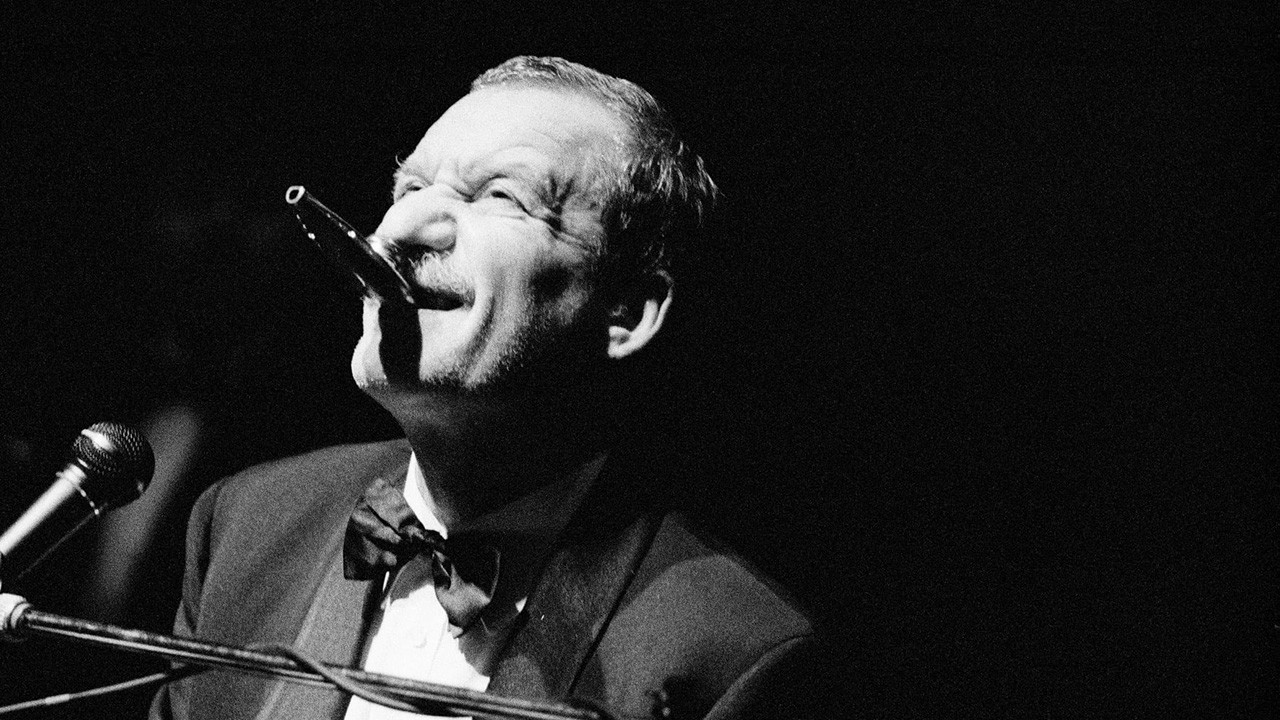 Sarà in sala solo il 28, 29, 30 settembre…